JJ Watt Foundation Thank You Letter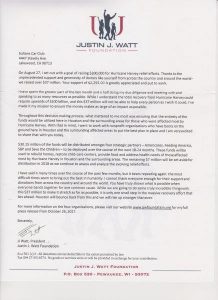 ---
American Legion Letter or Appreciation
It is our tradition and pleasure to help the community around us.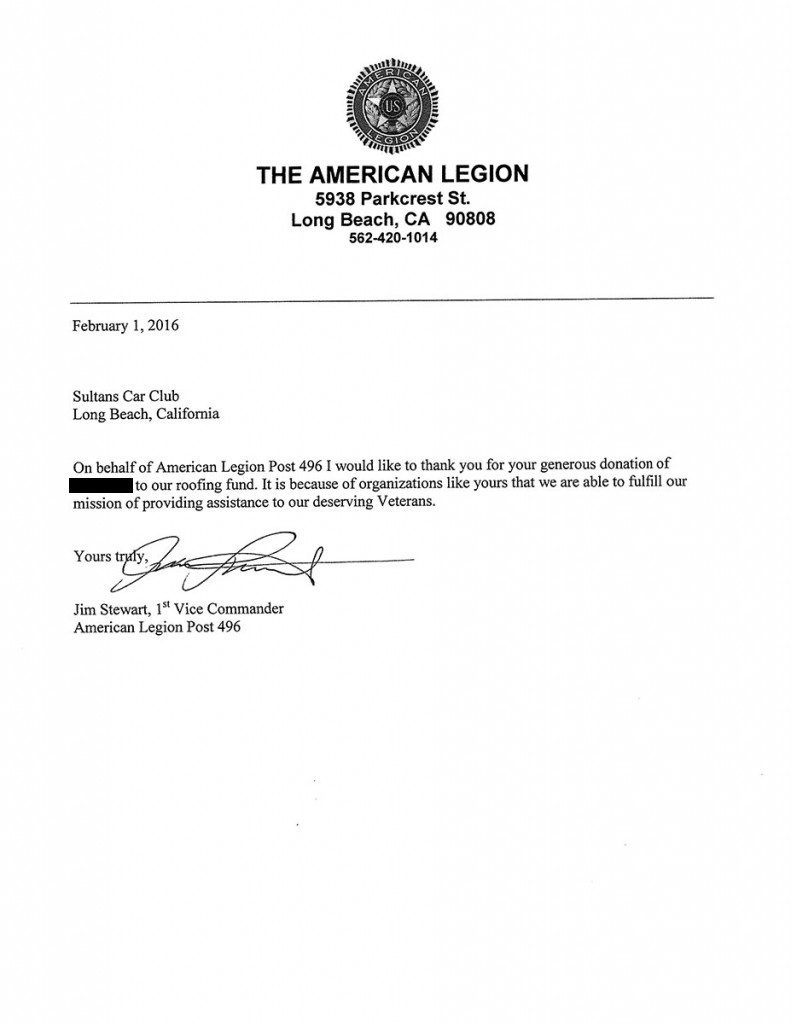 ---
Signal Hill Holiday Outreach Appreciation
Here is an excerpt from a kind letter by Signal Hill Chief of Police; Michael Langston: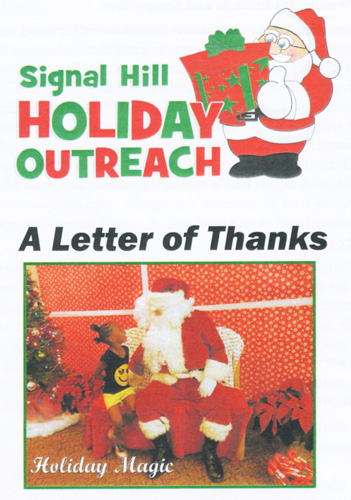 To our wonderful friends and supporters, Happy New Year! It is with deep, heartfelt thanks that I am writing to you to express my gratitude for your overwhelming support of this year's Holiday Outreach Program. With your donations, we were able to provide holiday cheer to 23 families in the Signal Hill area. These families included families with children,  and seniors living alone who otherwise would not have had the means to celebrate the season in such a magical way. Because of people like you, 90 people had gifts under the tree for Christmas morning which included toys, food, household items and clothing. These families that we were able to serve this year due to the generosity of The Sultans Car Club of Long Beach, Signal Hill Petroleum, and of course all of you. Please accept my sincere thanks for supporting our community over the holidays and throughout the year. Best wishes for a wonderful New Year. Sincerely, Michael Langston,
Chief of Police
Ol' Skool Rodz Article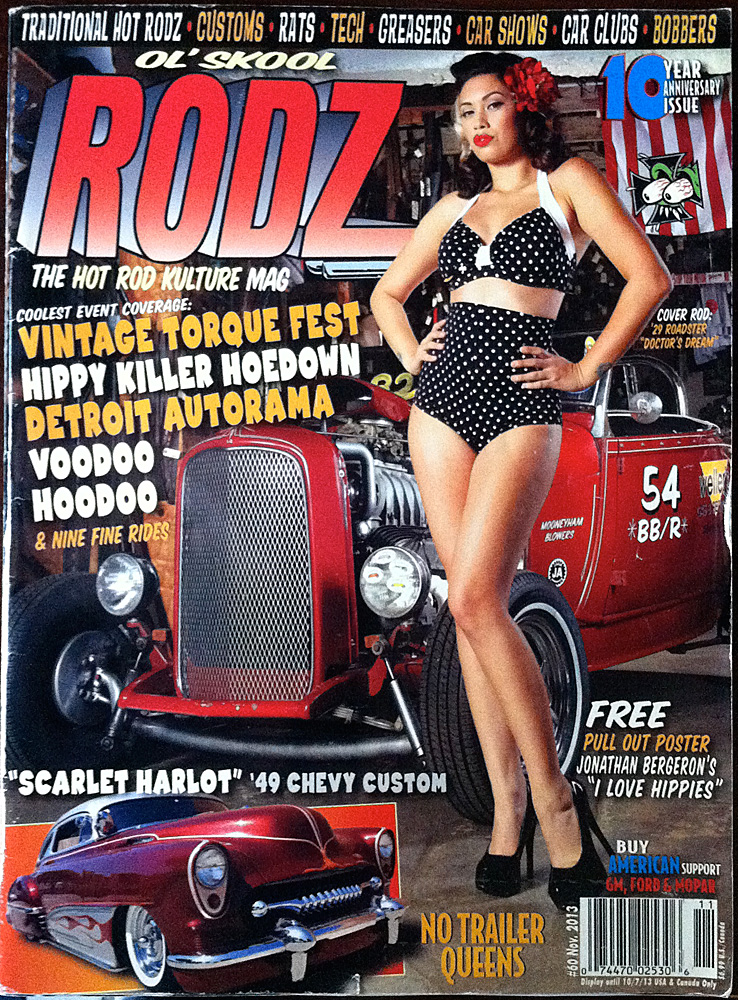 The Sultans Car Club of Long Beach is proud to be featured in Issue #60, November 2013 of Ol' Skool Rodz. Learn who we are, what we do and how to join us. Anna Marco aptly shares our story with photos from Holly Martin and dedicated to our lost friends.
---